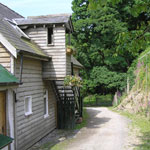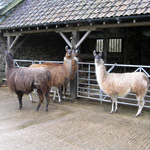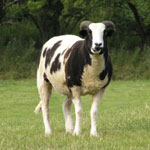 Back in May 2001, in the middle of the foot-and-mouth crisis, Di and Andy Grenyer moved from Hampshire to mid-Wales and took over Llugwy Farm.
The farm had allegedly once operated as a sheep-cheese dairy but it was too small to be economically viable, had not traded for some time and was in a dilapidated state.
The first year of ownership was devoted to exciting things such as concreting, fencing, roofing, installing new sewage systems and drilling a borehole for fresh water.
When the FMD restrictions were removed we began to stock the land. Currently there are five ponies running about the place plus our small herd of coloured horses, which had accompanied us from Southampton. Frankie and Toby, the two donkeys, arrived together with some goats, various sheep, chickens, ducks, an elderly alpaca and two female llamas, Rena and Chi from whom we subsequently bred two more females, Misty and Gemma.
Work continues to improve the farm and to develop our philosophy of keeping the animals in the most natural and advantageous conditions possible.
Sadly Andy died 12.01.21, the farm continues.