Modelled by "Phoebe"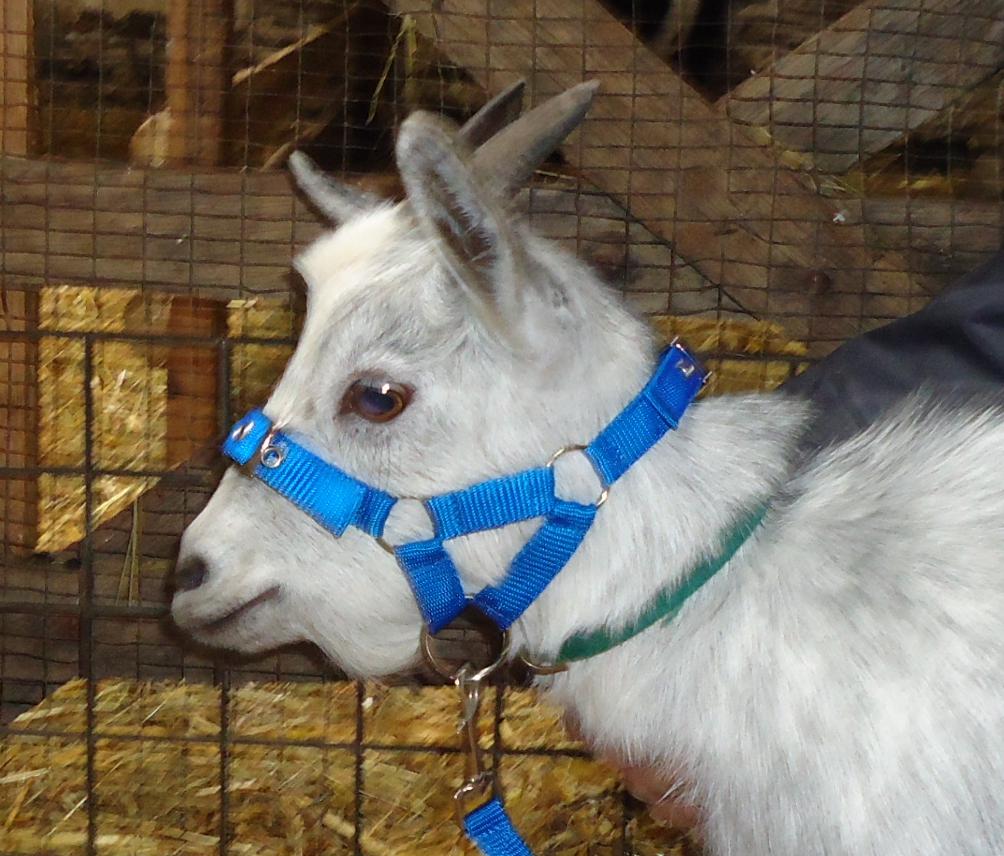 Modelled by Daisy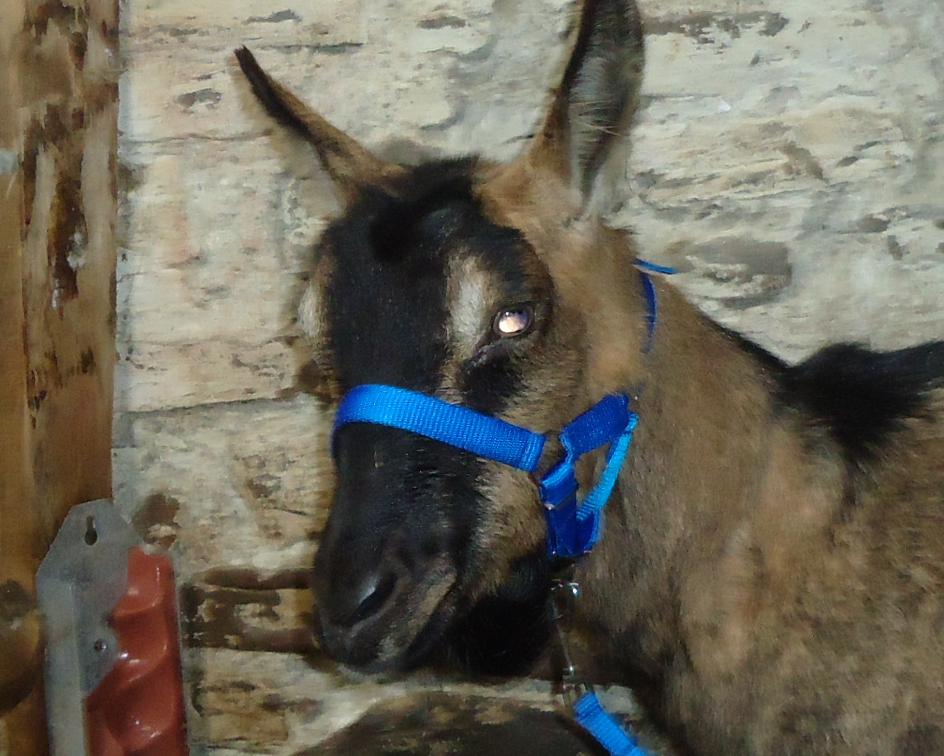 Modelled by Rahab (Now 15 years old)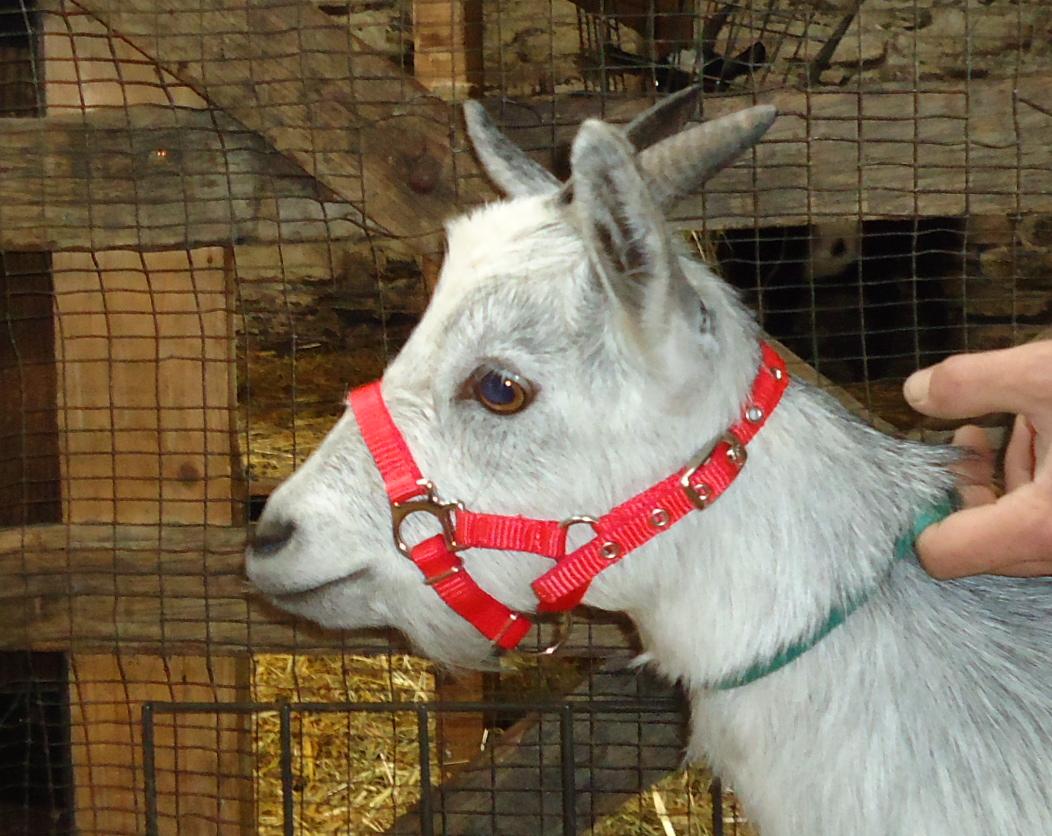 Modelled by Daisy
Headcollars
When ordering please state the breed, age and sex of the animal.
¾" web, adjustable nose, buckles behind head. Standard: £11.50
Pygmy: £10.50
Padded nose band goat headcollar.
Standard size. Buckles underneath the nose. £12.50
Deluxe pygmy goat headcollar.
Slide adjustment under nose. ½ inch web. £12.00
Colours: Black, White, Grey, Brown, Red, Yellow, Burgundy, Emerald, Forest, Royal, Navy, Bright Blue (Bright Blue not available in ½ inch).
Made to measure on request.
Matching leads available.