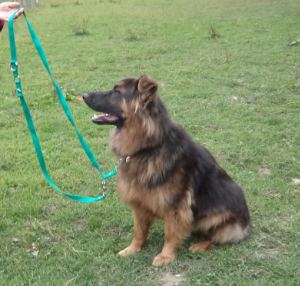 Modelled by "Alfie"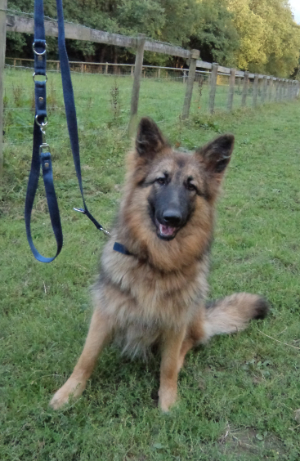 Modelled by "Twitch"
Tracking/Training Leads
Police dog style. Multiple positions. Overall length 84" (2.12m).
Made from 1" (25mm) cushion web stitched and riveted with high quality fittings (choice of heavy or light duty trigger hooks).
Available in black, red, burgundy, navy and emerald. Other colours to order.
£12.00