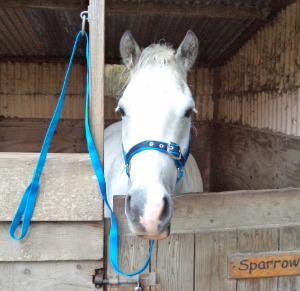 Modelled by "Sparrow"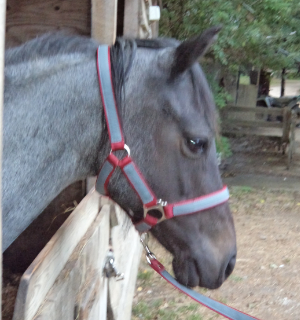 Modelled by "Flash"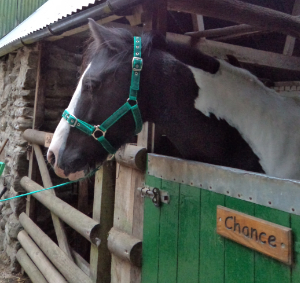 Modelled by "Chance"
Two Tone Padded Headcollars
Made to measure
Double thickness 1" (25mm) cushion web overlaid with 3/4" (19mm) Nylon web.
Many colour combinations available in adjustable or fixed nose styles.
£21.00
Matching leads
Available in plain cushion web or two tone. Soft to handle.
Plain 6ft (1.8m) £5.00
Two tone 6ft £7.00
Also suitable for lunge reins, any length made. £POA